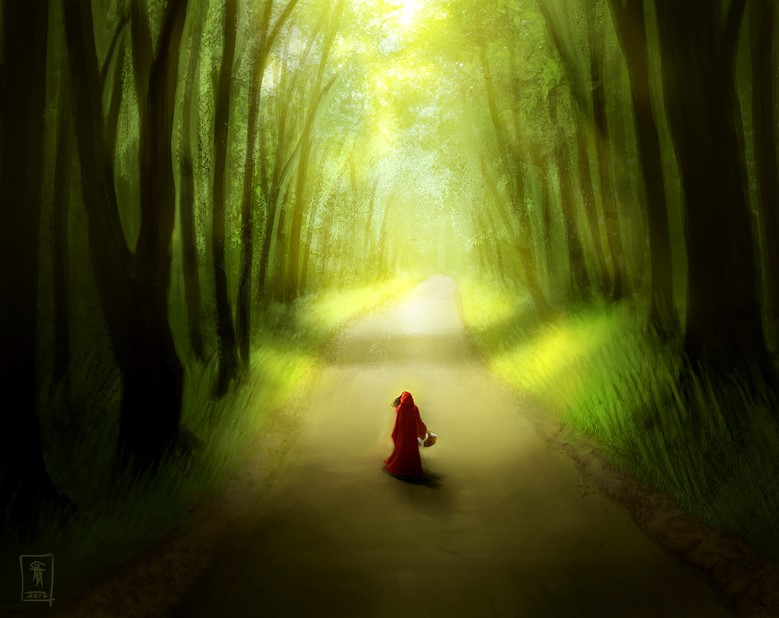 The Italians have a very apt expression for how our lives get screwed up when we least expect it: "lupus in fabula." It means "the wolf in the fairy tale." Just when life is going hunky dory, along comes a major catastrophe – a diagnosis or disability, a loss of income, or the death of a loved one. We hear it in the news: someone loses their life or house in a bushfire, flood or a tsunami. Someone else's house falls into the ocean due to rising sea levels. Someone loses the farm due to a plague of mice or locusts. Someone loses their business or income due to Covid lockdowns. Someone else says something that's not politically correct, and loses all of their Tik-Tok followers. Just when our fairy tale seems poised to come true, a big, scary thing threatens to destroy everything around it.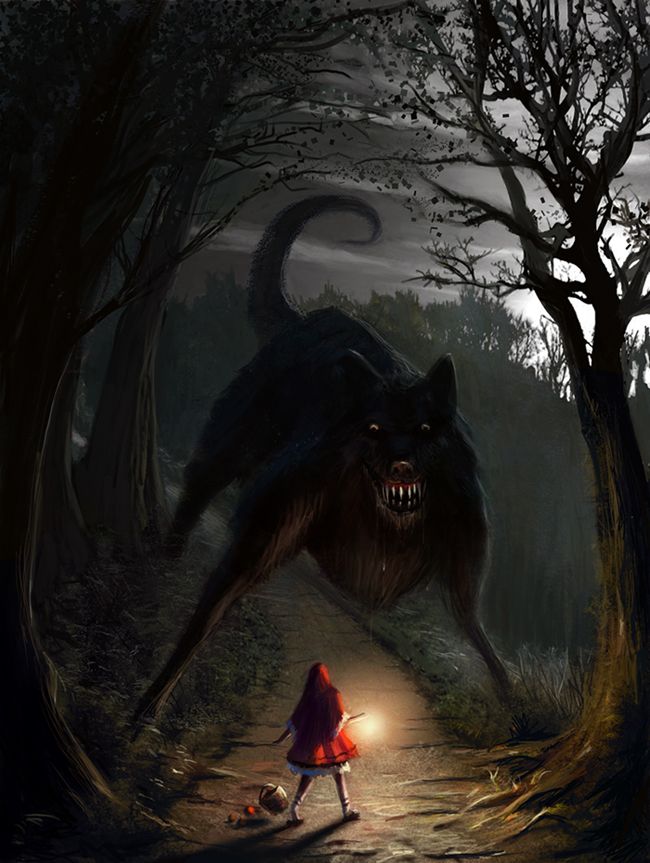 Before I retired from my nursing career, many of the people I was working with were working lots of extra shifts, saving for retirement. Some of them were always talking about how much superannuation they had coming, how much they needed to be financially secure, and what they planned to do when they retired. They had plans to travel overseas, to dine at fancy restaurants, enjoy their grandchildren, move to the ocean etc. etc. They had their bucket lists. But many of their plans were shattered by the wolf in the fairy tale.
Maybe they or their partner was diagnosed with a serious disease, or they lost fortunes on the share market, or were forced to sell their home, or were unable to live there due to illness. Many people think their material life, their family, their career and their home are solid reality, and spiritual life is just an airy-fairy dream. But actually, the opposite is true. When the soul wakes up from her illusory sleep, she sees that her material life was but a dream. Our material life is just a fading dream, and our spiritual life is real and enduring and is not lost with the destruction of the material body.
Your Forever After Home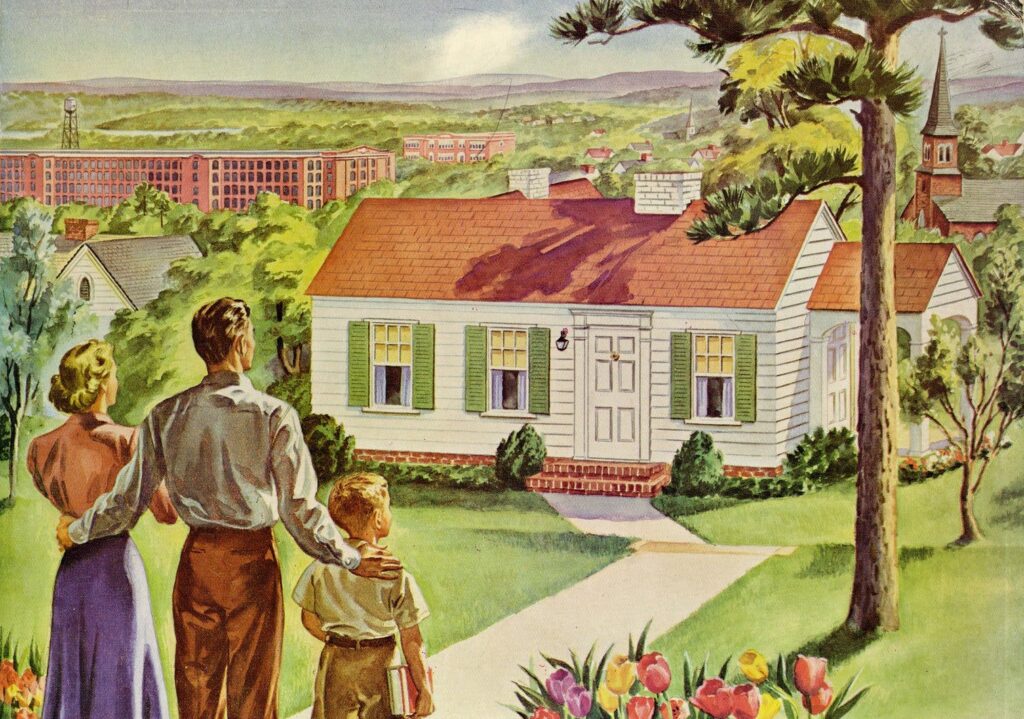 There is a popular TV show called "Fixer Upper." Chip and Joanne help people chose a cheap old house and then fix it up so that it becomes a lovely home. At the end of the show, when they reveal the finished house to the ecstatic home owners, Chip always says: "Here is your forever after home." The idea is that now their life will have a fairy tale future and they can live happily ever after. But is this the reality for any of us if we see ourselves as our material bodies? There is actually a whole pack of wolves waiting to spoil our fairy tale. Who has immunity from wars, pestilence, epidemics, anxiety and depression, diseases, old age, and the biggest and fiercest wolf of all: death. If we are our bodies, our future can only end in misery because everything material has a beginning and an end. And if not before, all that we hold dear will be lost at death.
Fortunately, the Vedic yoga texts and great enlightened spiritual teachers give us a different view of reality. They describe how we are not this material body and mind, but the eternal atma or spiritual self who dwells within the temporary material coverings. Scriptures like Bhagavad-gita explain very clearly that we, as spirit souls, have always existed in the past and will always continue to exist in the future. The yoga system aims at giving us direct perception of our eternal spiritual nature, and an opportunity to escape from the clutches of samsara, the wheel of birth and death.
And for one on the spiritual path, the wolves in the fairy tale can actually be a great blessing, because they wake us up to the reality of the material world – they show us that we cannot find an enduring platform of peace and security in this world. We cannot find a forever after home in the temporary world of death. Lord Jesus Christ taught to build on the rock and not upon the sand. If we live our life on the solid rock of spiritual wisdom, the tide of time cannot wash away our existence and what is dear to us.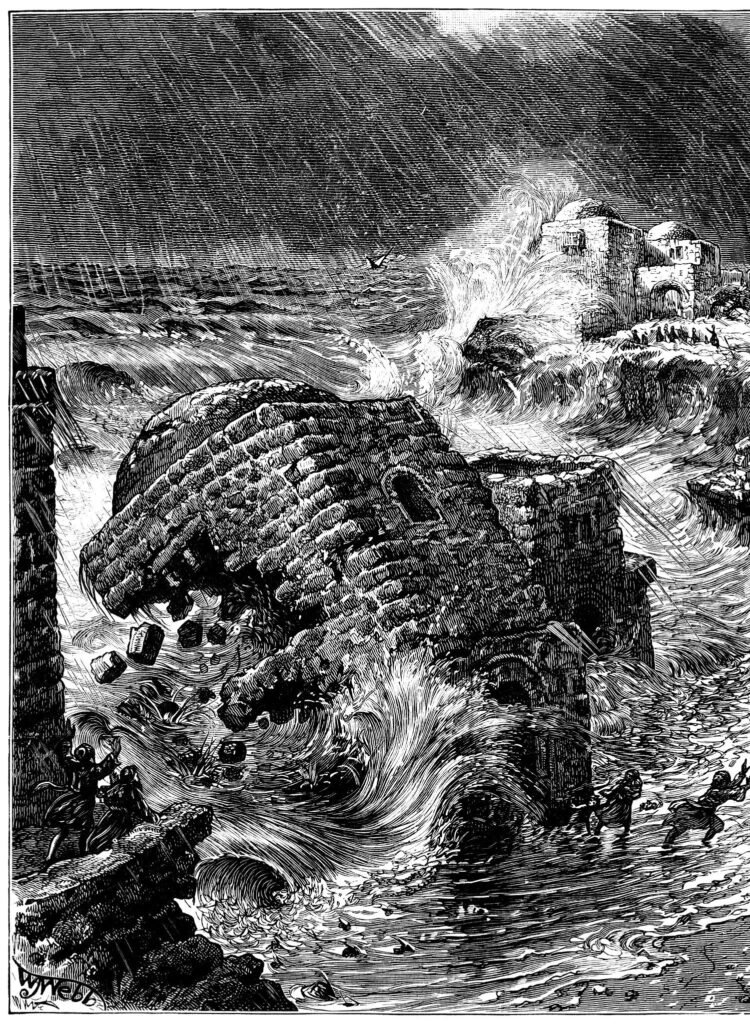 When we experience our eternal spiritual nature, and are re-established in our long-lost eternal loving relationship with the Supreme Soul, we can enter into the spiritual world, the world where there is no longer birth, disease, old age and death. The spiritual world is not a fairy tale, and once we return home, we are no longer at the mercy of the wolves which are unavoidable in the material sphere. While we are trapped within a material body and overcome by material consciousness, suffering is unavoidable. But it is the nature of the soul to be eternal, full of wisdom, and always blissful. This simply has to be realized.
The Supreme Soul is described as being sat, chit, ananda vigraha. Sat means eternal, chit means full of wisdom, and ananda means always blissful. Vigraha means that He has an eternal spiritual body. And because we are tiny sparks of the Supreme Soul, we have the same qualities as the Supreme Soul, but in minute proportion. Just as a drop of sea water is the same in quality as the ocean, but is minute compared to the vast ocean, so we as the spiritual energy of the Supreme, are the same in quality but comparatively minute in quantity. It is our nature to be eternally blissful and full of wisdom, and this is only possible when we are reunited with the Supreme Soul in love. This is the meaning of the term bhakti yoga – union of the individual soul with the Supreme Soul in love.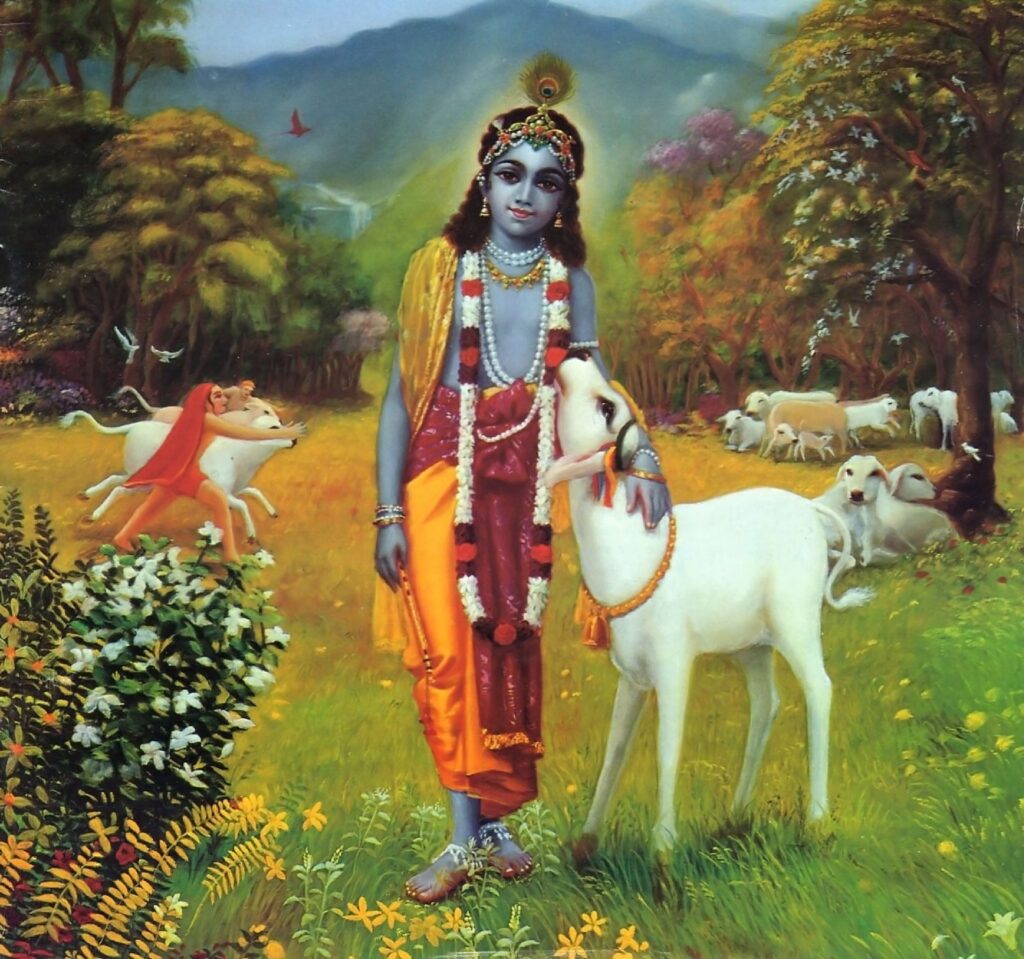 Lord Jesus Christ said "the kingdom of God is at hand." In other words, we cannot travel to the spiritual world on one of Jeff Bezos' space ships. To experience the ultimate reality, we have to go within. But there is a space ship that can take us to the spiritual world. It is the space ship of the Holy Names of the Supreme. These sacred mantras purify our consciousness, cleanse away the illusion from our hearts and minds and awaken the soul to our true and eternal identity as loving servants of the Supreme. The sacred mantras have such amazing potency because they are non-different from the Supreme Soul and are therefore invested with all of His transcendental power. Anyone can chant these mantras and they will have the most wonderful effect. They can save us for all eternity from the wolf in the fairy tale.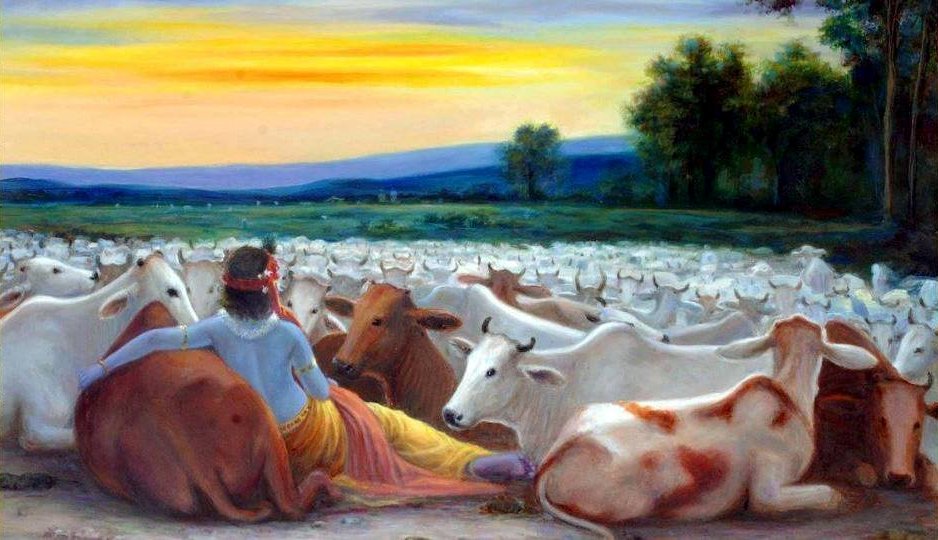 ---
---