After attaining Me, the great souls, who are yogis in devotion, never return to this temporary world, which is full of miseries, because they have attained the highest perfection. From the highest planet in the material world down to the lowest, all are places of misery wherein repeated birth and death take place. But one who attains to My abode, O son of Kunti, never takes birth again.


[Bhagavad-gita 8:15-16]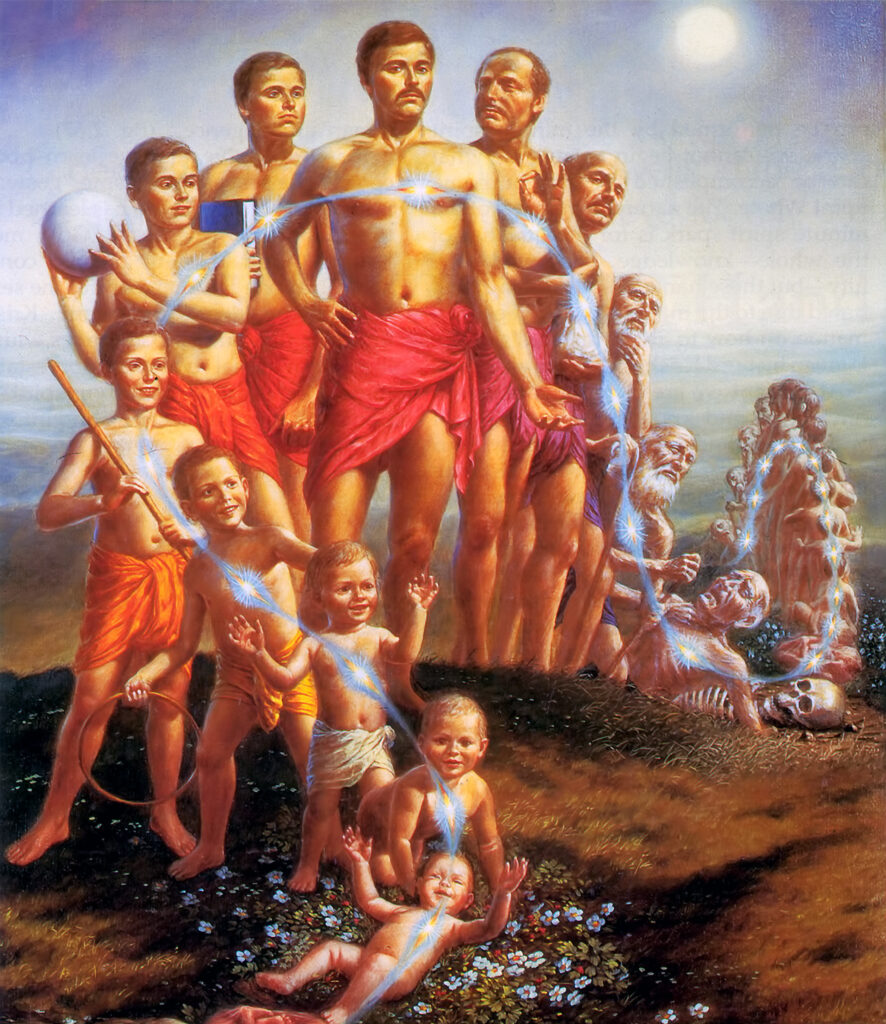 There is nowhere in the material universes, from the highest planets down to the lowest, where one can escape from death. As the Bhagavad-gita says:
For one who is born, death is certain. And for one who dies, birth is certain.

[Bhagavad-gita 2:7]
And death is the greatest fear of mankind. There is a poem by the British poet Philip Larkin [1922-1985] called Aubade about the fear of death. Larkin was described by one literary critic as "the saddest heart in the post-war supermarket." In 2008 The Times named him Britain's greatest post-war writer. I have quoted some extracts from the poem:
Aubade
I work all day, and get half-drunk at night.

Waking at four to soundless dark, I stare.

In time the curtain-edges will grow light.

Till then I see what's really always there:

Unresting death, a whole day nearer now,

Making all thought impossible but how

And where and when I shall myself die.

Arid interrogation: yet the dread

Of dying, and being dead,

Flashes afresh to hold and horrify.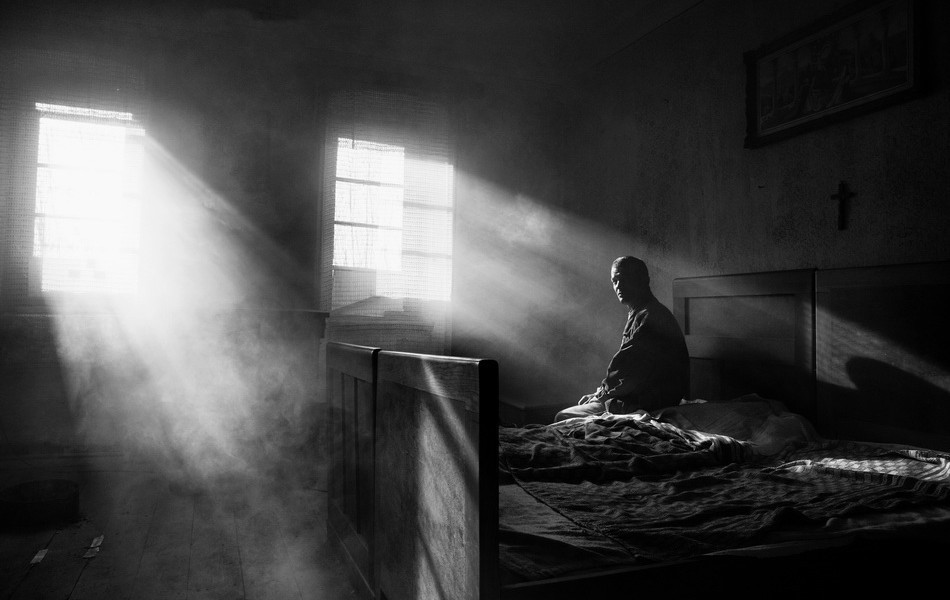 The mind blanks at the glare. Not in remorse …

But at the total emptiness for ever,

The sure extinction that we travel to

And shall be lost in always. Not to be here,

Not to be anywhere,

And soon; nothing more terrible, nothing more true.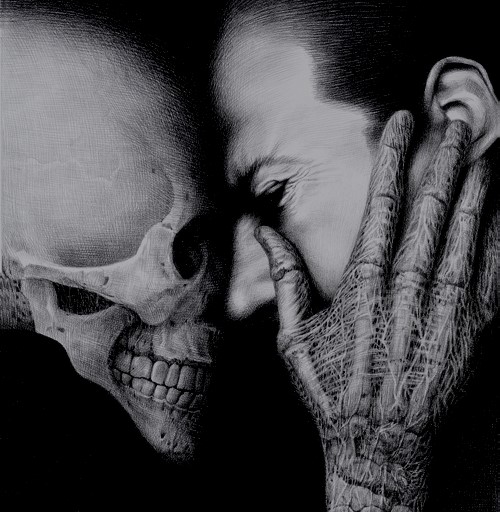 … this is what we fear—no sight, no sound,

No touch or taste or smell, nothing to think with,

Nothing to love or link with,

The anaesthetic from which none come round.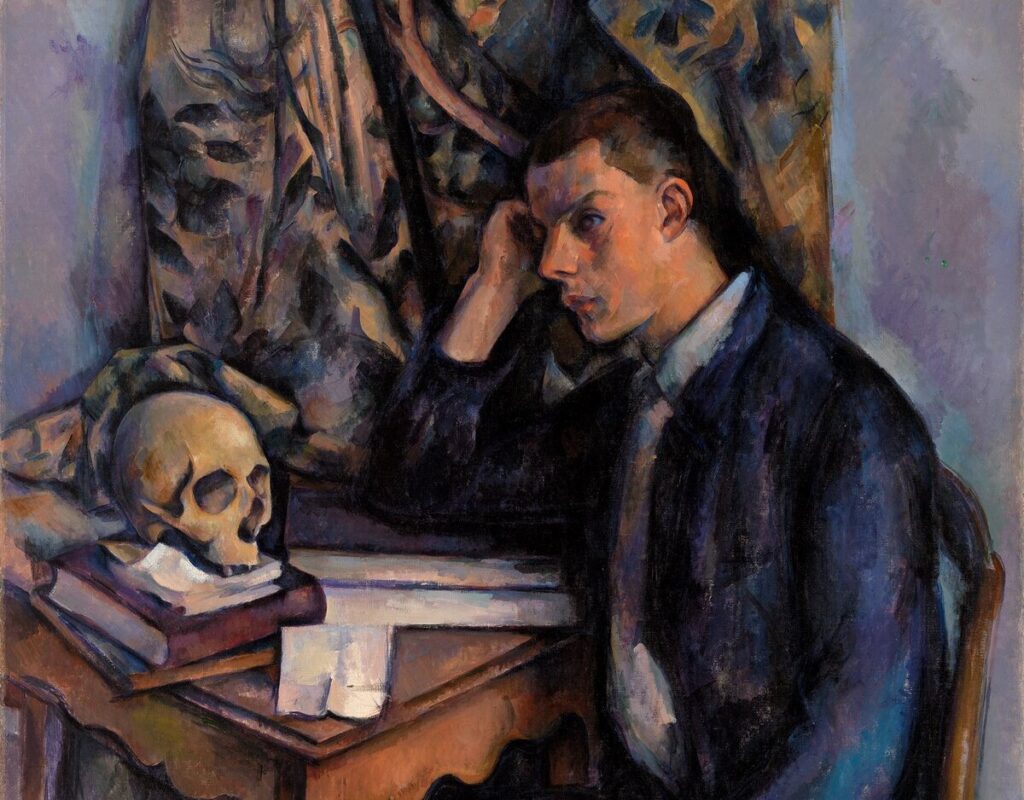 And so it stays just on the edge of vision,

A small unfocused blur, a standing chill

That slows each impulse down to indecision.

Most things may never happen: this one will,

And realisation of it rages out

In furnace-fear when we are caught without

People or drink. …
Larkin definitely wasn't an optimist. He was a glass completely empty kind of guy, and he articulates the fear of death with great clarity. Being a devout atheist, he doesn't believe in an eternal heaven or hell, just a vast, never-ending nothingness, the cessation of all existence.
Why is it that someone who has no faith in the existence of the soul or any kind of afterlife is so terrified of ceasing to exist? Because eternality is part of the intrinsic nature of the soul. It does not feel right or natural to cease existing because we are all eternal by nature. Most people don't like to think of death, but would rather put it out of their mind. They would rather live in the illusion that we can find an eternal resting place, an eternal home – an eternal platform of peace – within the material world. But sooner or later, when confronted with their own mortality, they become confused and afraid.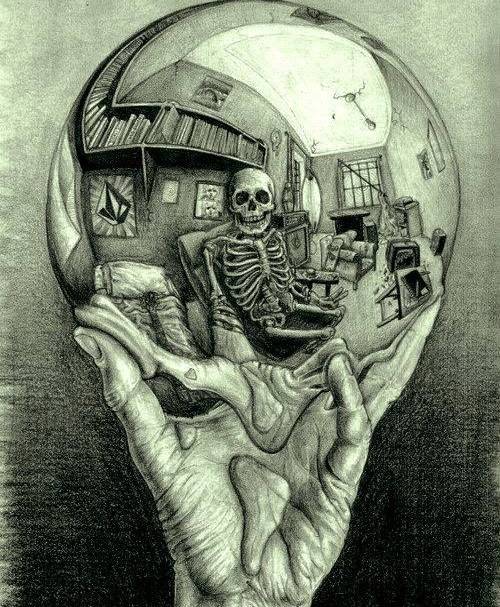 However, from the Vedic yoga perspective, death is not the cessation of our existence, but a great and wonderful opportunity to be re-established in our eternal loving relationship with the Supreme Soul. We are only under the control of death for as long as we relate to ourselves as being our temporary material bodies. The Vedic scriptures make it very clear that we are not these material bodies, but the eternal spirit soul who dwells within and gives life to the body. In the Bhagavad-gita, Lord Krishna states:
For the soul there is never birth nor death. Nor, having once been, does he ever cease to be. He is unborn, eternal, ever-existing and primeval. He is not slain when the body is slain.

[Bhagavad-gita 2:20]
Out of feelings of great compassion for all living entities, whom they know to be Krishna's prodigal sons and daughters lost in the material world, saintly persons endeavour to warn of the danger and the futility of trying to find a permanent resting place in the material world, where all of our endeavours to take shelter of material situations, possessions and relationships ultimately lead only to pain and suffering. Lord Jesus Christ warns us:
Do not store up for yourselves treasures on earth, where moth and rust destroy, and where thieves break in and steal. But store up for yourselves treasures in heaven, where moth and rust do not destroy, and where thieves do not break in and steal.

[Matthew 6:19-20]
For everything in the world – the cravings of sinful man, the lust of his eyes and the boasting of what he has and does – comes not from the Father but from the world. The world and its desires pass away, but the man who does the will of God lives forever.

[1 John 2:16-17]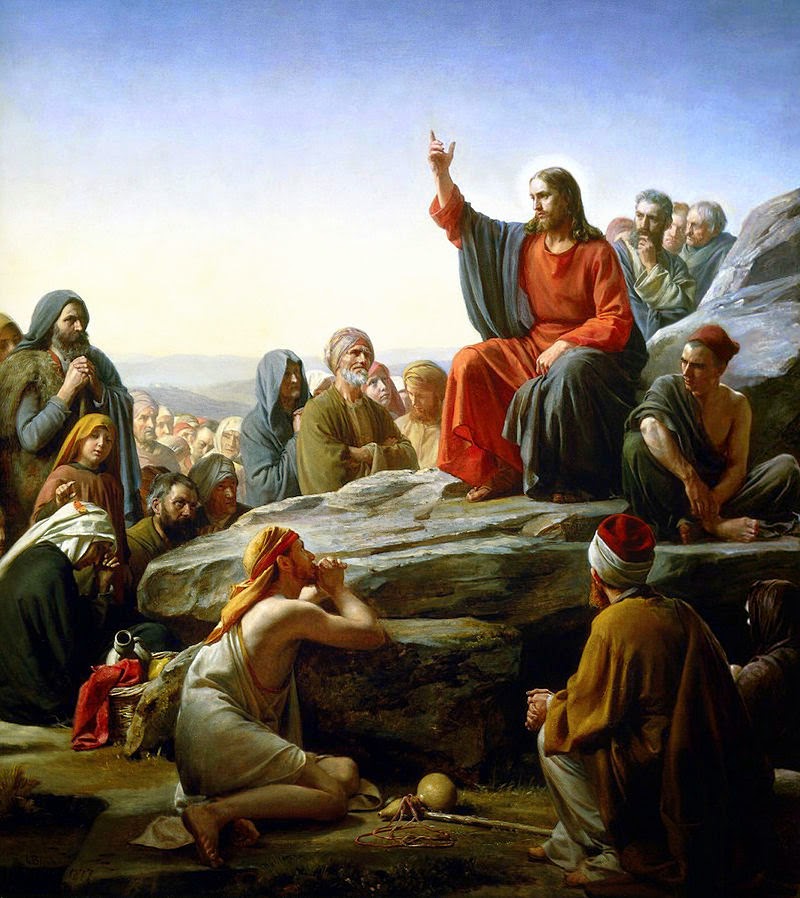 Lord Jesus likened the search for material happiness and security to building a house upon the sand, while taking shelter of Krishna, the Supreme Soul, was likened to building on the transcendental foundation of solid rock:
Therefore, everyone who hears these words of mine and puts them into practice is like a wise man who built his house on the rock. The rain came down, the streams rose, and the winds blew and beat against that house; yet it did not fall, because it had its foundation on the rock. But everyone who hears these words of mine and does not put them into practice is like a foolish man who built his house on sand. The rain came down, the streams rose, and the winds blew and beat against that house, and it fell with a great crash.

[Matthew 7:24-27]
So, here in the New Testament, trying to find a permanent reality, some shelter or happiness within the material world, is being likened to building a house on the sand – there is no solid foundation, and such a house will sink and crumble. This can also be likened to a child building a sandcastle on the beach at low tide. Children go to the beach and they take this very seriously, spending hours digging, moving sand, making towers and moats, decorating with shells etc. But their parents have a wry smile – they do not take these activities seriously, because they know from experience that these sandcastles are only very temporary. They do not last because the tide will soon come in and wash away these castles in the sand.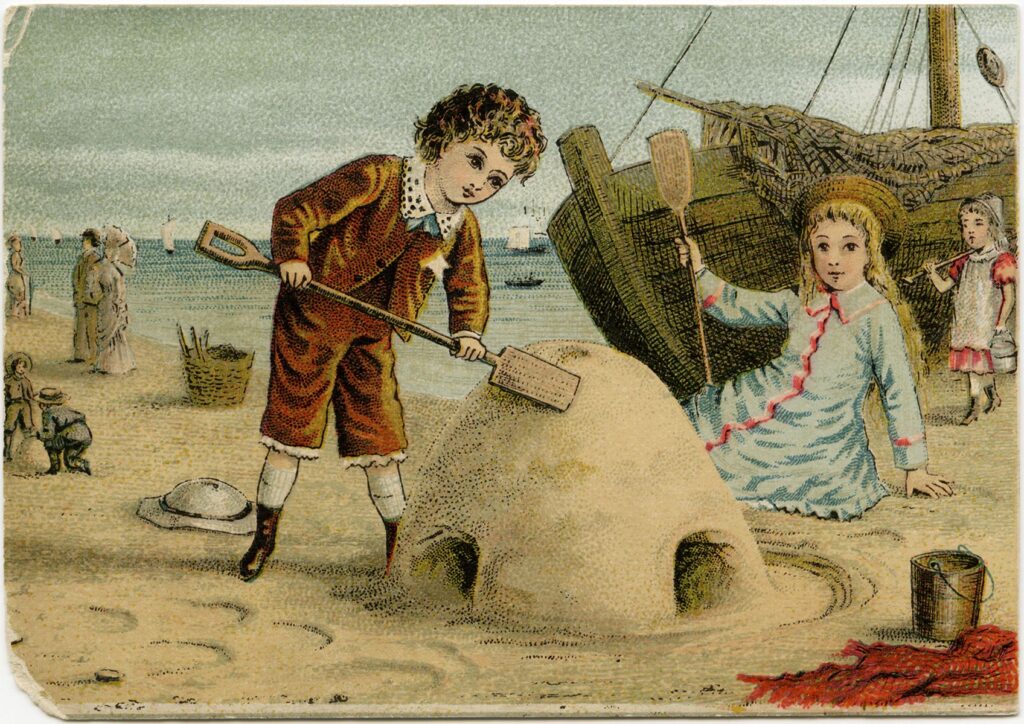 Yet, on the eternal time scale, there is virtually no difference between the permanence of the child's sandcastle and the parent's forty, fifty or sixty years or so paying off the family home. The tide of time will still come in one day and wash away the most luxurious of dream homes. I remember reading a newspaper article years ago about the singer Bob Dylan building a mansion somewhere in Florida. It was built on reclaimed swamp land, and he kept on adding more and more rooms, each day he'd tell the builder he wanted another room added or another wing, and eventually the house started to sink into the swamp – it was too heavy for the swampy ground it was built on.
There is no permanent shelter in the material world. Lifetime after lifetime, the spirit soul who is lost and illusioned in the material world, wanders like a hobo from park bench to park bench, from derelict squat to derelict squat, and wherever he goes he places his little plaque that reads "Home Sweet Home." And just when he thinks "I am so comfortable, at last I have a permanent home," he is evicted by the police or the park ranger, or by the heartless landlord known as "Cruel Death." The Srimad Bhagavatam describes how the actual purpose of the Vedas is to understand one's real home:
Those who are less intelligent accept the Vedic ritualistic ceremonies as all in all. They do not know that the purpose of the Vedas is to understand one's own home, where the Supreme Personality lives. Not being interested in their real home, they are illusioned and search after other homes.

[Srimad Bhagavatam 4:29:48]
In the spiritual world, there is no death. Everyone, everything, is a living spiritual being and is eternally and blissfully alive. There is no beginning and no end to existence. Time doesn't exist in the Spiritual World. This is explained in Srimad Bhagavatam:
In that personal abode of the Lord, the material modes of ignorance and passion do not prevail, nor is there any of their influence in goodness. There is no predominance of the influence of time, so what to speak of the illusory, external energy; it cannot enter that region. …

[Srimad Bhagavatam 2:9:11]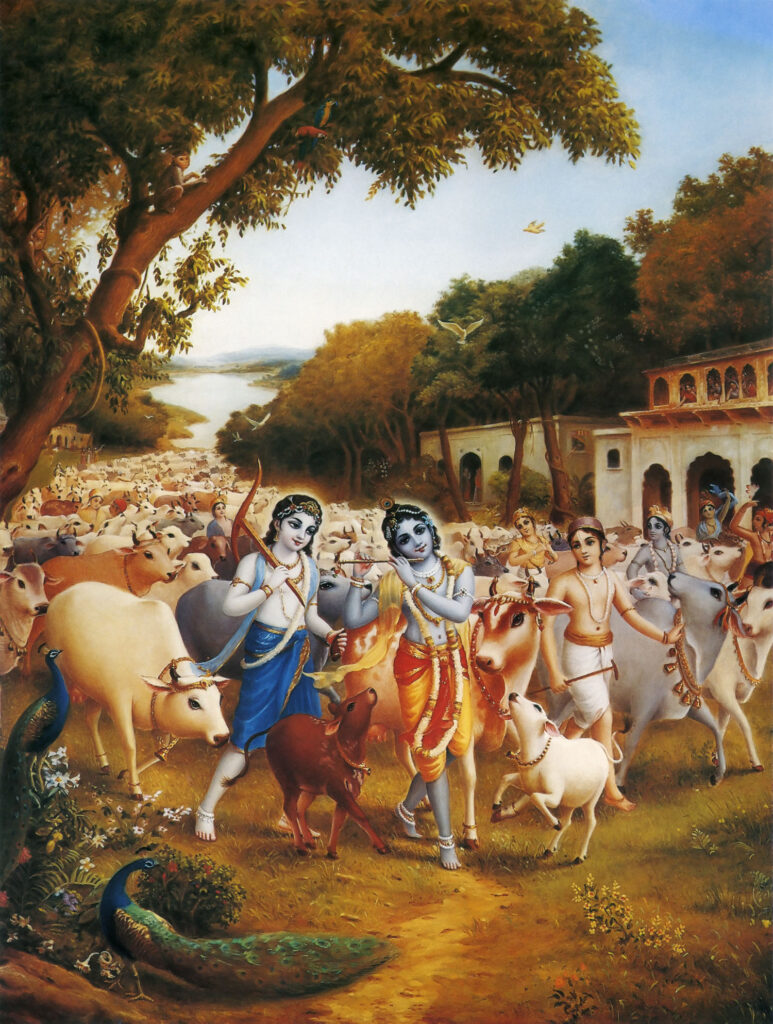 Srila Bhaktivedanta Swami explains in the purport to this verse:
… The conclusion may be drawn that because of the complete absence of the mundane qualities of ignorance and passion, there is no question of creation nor of annihilation [in the spiritual world]. In the material world everything is created, and everything is annihilated, and the duration of life between the creation and annihilation is temporary. In the transcendental realm there is no creation and no destruction, and thus the duration of life is eternal unlimitedly. In other words, everything in the transcendental world is everlasting, full of knowledge and bliss without deterioration.

Since there is no deterioration, there is no past, present and future in the estimation of time. It is clearly stated in this verse that the influence of time is conspicuous by its absence. The whole material existence is manifested by actions and reactions of elements which make the influence of time prominent in the matter of past, present and future. There are no such actions and reactions of cause and effects there, so the cycle of birth, growth, existence, transformations, deterioration and annihilation – the six material changes – are not existent there. …
For the materialistic person, death can be likened to entering a dark cave with a bear living somewhere inside. It is a frightening experience filled with mystery and danger. We do not know what we will experience, or if we will continue to exist. We are alone without shelter.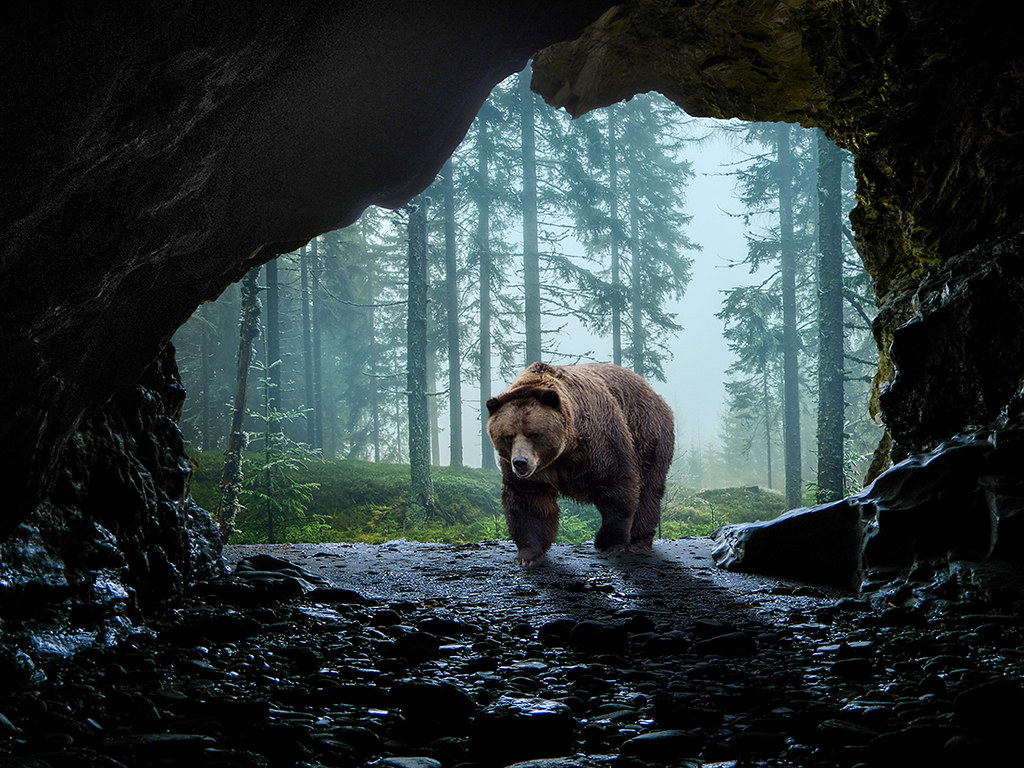 Death is also sometimes likened to the mouth of a cat. To be inside the mouth of a cat is a terrifying experience for a mouse, but a kitten being carried in that same mouth feels comfortable and secure. This experience of comfort and security is available to anyone who is able to take shelter of the Supreme Lord. For such a person it can be said:
O death, where is thy sting? O grave, where is thy victory.

[1 Corinthians 15:55]
As there is no difference between the Supreme Lord and His Holy Names, by taking shelter of these mantras at death we obtain the shelter and protection the Lord, and can thus attain Him. These mantras actually protect and embrace us like the loving arms of God. This is stated in many places throughout the Vedic scriptures. It is made very clear in all of the world's major scriptures and spiritual traditions that the names of the Lord have the power to change our hearts from being lovers of matter to being lovers of spirit. Most certainly, they can offer us liberation from the suffering of the material world, and propel us into the spiritual dimension. The Vedic scriptures especially put emphasis on the potency of this chanting process as a means to transfer the soul from the material world to the spiritual world at the time of death. In the Bhagavad-gita, the Supreme Lord states:
And whoever, at the time of death, quits his body remembering Me alone, at once attains My nature. Of this there is no doubt.

[Bhagavad-gita 8:5]
Simply by remembering the Supreme Soul at the time of death, we can attain His spiritual kingdom. And the Srimad Bhagavatam describes the easiest and most effective way to attain this remembrance as being through the hearing and chanting of the Lord's Holy Names:
Let me take shelter of the lotus feet of Him whose incarnations, qualities and activities are mysterious imitations of worldly affairs. One who invokes His transcendental names, even unconsciously, at the time he quits this life, is certainly washed immediately of the sins of many, many births and attains Him without fail.

[Srimad Bhagavatam 3:9:15]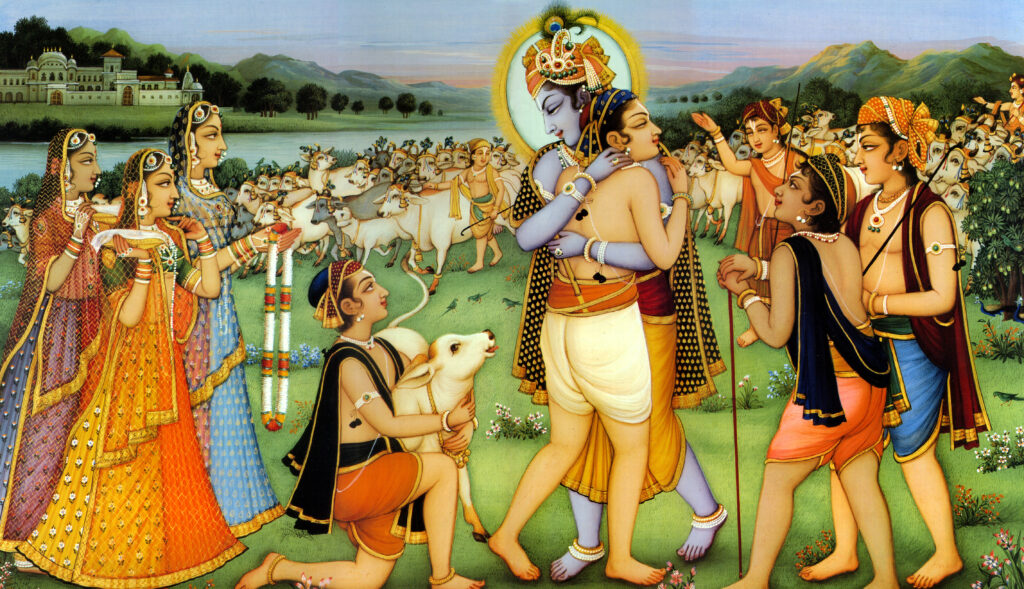 … The holy name of the Lord is as powerful as the Lord Himself. Therefore, simply by chanting and hearing the holy name of the Lord, many men can be fully protected from fierce death without difficulty. Thus a devotee is saved.

[Srimad Bhagavatam 4:10:30]
Living beings who are entangled in the complicated meshes of birth and death can be freed immediately by even unconsciously chanting the name of Krishna, which is feared by fear personified.

[Srimad Bhagavatam 1:1:14]
So, we have a choice. We can live a life of fear, or we can live a life of great hope and be optimistic about our future, our eternal future. The spiritual world described in the Vedic yoga texts is not a formless void, it is a wonderful place full of personalities, variegatedness and great love. And it is our real home, our eternal resting place:
Above the highest heaven is the dwelling place of Krishna. It is a place of infinite idyllic peace, where the dark and gentle River Yamuna flows beside a flowered meadow, where cattle graze; on the river's bank sweet-scented trees blossom and bend their branches to the earth, where peacocks dance and nightingales call softly. Here, Krishna, ever-young, sits beneath the trees, the sound of his flute echoing the nightingales' call.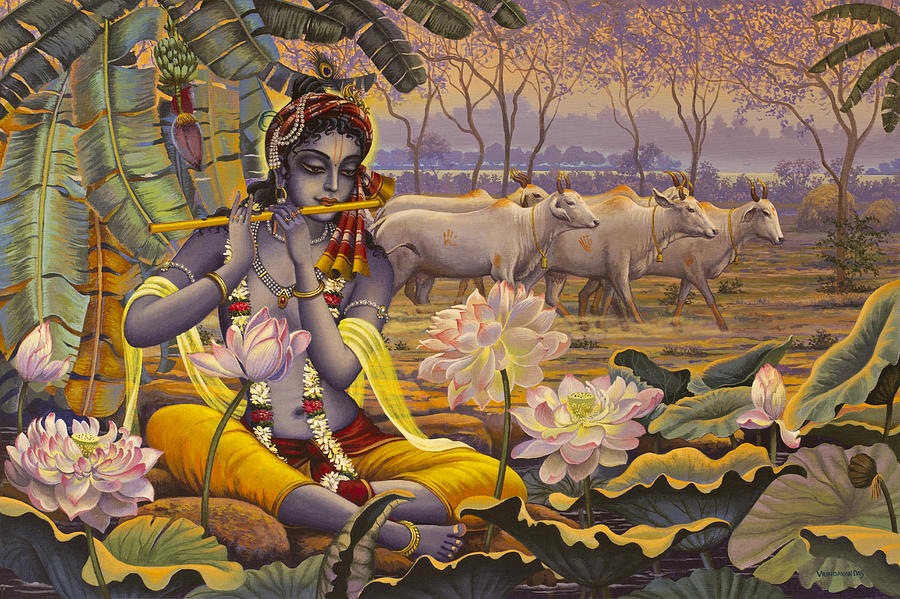 ---
---